New this year! Circa Brava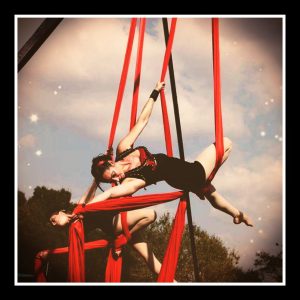 Don't miss this jaw-dropping, elegant cirque-style aerial spectacle.
New this year! Christophe the Insultor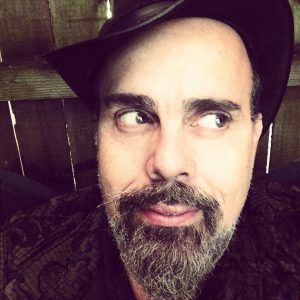 Christophe the Insultor is back! Hire this silver-tongued vulgarian to roast your friends or, if you have no friends, laugh your lonely *** off watching him roast strangers. Smart people: revel in the schadenfreude!  Vulgar people: delight at the filth! Dumb people: laugh because everyone else is laughing! Rated "R" for "Really don't bring your kids here."
Theatre in the Ground presents classic literary tales in the shire's only Olympic-sized Muditorium. Get your front row seat for Beowulf, Dante's Inferno, and the muddiest show of them all, The Viking Show.
Dirk and Guido will teach you the art of being a gentleman while using their sharp rapiers and even sharper wit. Children of ages will enjoy their comedic swordplay.
The Knights of Valour deliver hard hits and thrilling action in three jousts each day.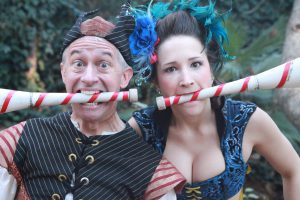 The Kamikaze Fireflies offer an exciting mix of comedy and circus. Children of all ages will enjoy their many tricks never seen anywhere else including juggling, hula hoops, german wheel, and whip cracking.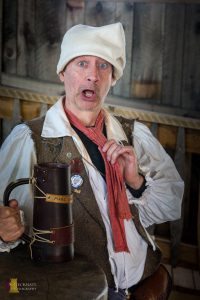 Axel the Sot is the ORIGINAL Drunken Sailor armed with a salty smile, quick wit, charisma and. . .charm.
Bawdy, Bo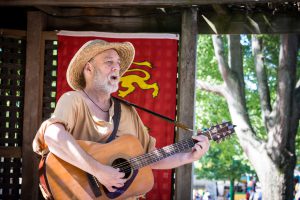 dacious, Bothersome, Brown Bohemian Brethren…Thou may call him Friar BBBBBB. Sing along with the Friar's fun songs in the village pubs or listen in the streets.