Premium Joust Seating - $10 (per person)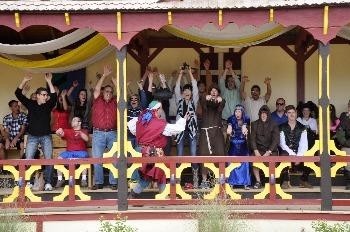 Get the best view of the joust tournament action! Purchase tickets for only $10. (Premium Joust Seating is handicap accessible.) The premium ticket includes:
Cushioned seating under the covered viewing stand
Your choice of a refreshing bottle of water, select Coca-Cola product, or select bottled beers
Pennant to cheer your knight to victory – Be sure to get an autograph on your pennant!
The Naughty Bawdy Pub Show at The Dirty Duchess - $15 (per person)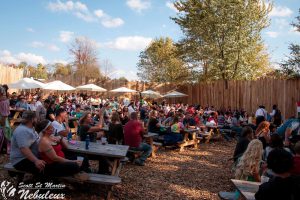 An hour of the songs, jokes, and limericks that can't be heard on the streets hosted by The Singing Sirens for ages 21 and over! Purchase tickets at the 3 Fools Pub. Ticket includes: two beers, ciders, or wine cocktails, a commemorative pin, and loads of fun! Cigars are available for purchase during the show. Water or Coca-Cola products substituted upon request.
Pub Crawl - $30 (per person)
To the next pub. . .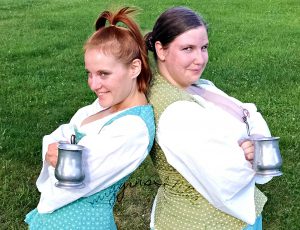 Do you like adventure? Comedy? Competition? And, drinking?
The Pub Crawl is where you belong! The saucy Miggins sisters guide you on an interactive adventure filled with games, fun, trivia or dare, laughter, and long lasting memories with friends new and old.
The Pub Crawl happens twice each day, 12:30 and 2:30. Purchase tickets from the Travelers Treasures souvenirs booth located near the Front Gate and meet 15 minutes prior at the front of the Pirate Ship. Ticket includes three drink tokens for any beverage at the pubs (water or Coca-Cola products included), the chance to be crowned King of Pubs, a pub crawler keepsake pin, and an inside look at our beloved village, Willy Nilly on-the-Wash. Must be 21 years of age or older to participate.
Woodchuck Hard Cider Tastings - $20 (per person)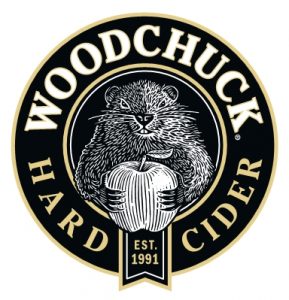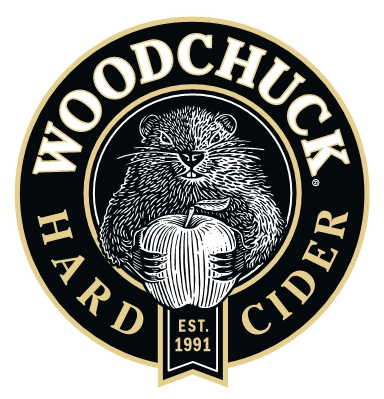 Join the folks from Woodchuck Hard Cider and enjoy a little Cidercation. Try a variety of their ciders and learn about what makes Woodchuck so different than all the other ciders.
September 8 & 9
September 29 & 30 
Purchase tickets at the entrance to the tasting tent. Location and time TBA.  
Whiskey Tastings - $38 (per person)/$42 (per person with bonus variety)

A fun tasting event hosted by the Witches of Willy Nilly! Enjoy 5 premium whiskies from the Jameson family plus a bonus if you choose. Learn about the five whiskies and the history of this beloved Irish Whiskey maker.
Where: Henry's Hideaway
When: 2pm every festival day